SUBSOILER PLOW
Model OR22SS-1
Available at limited Tractor Supply Co stores in North Dakota, South Dakota, Michigan, Minnesota, Wisconsin
Find A Store
Break up deep, hard ground with the Oregon® Subsoiler Plow, which will improve drainage and allow roots to grow deeper without saturation.
Plow reaches 22" into the ground where hard ground is prominent
Rectangular, sloped-point blade can be reversed, extending the life of your plow
High-strength steel construction
Corrosion-resistant powder coat finish
Compatible with tractors up to 35 HP
3-point category 1 connection
Includes tractor mounting pins
Limited 1-Year Warranty
Dimensions
32.5" width
29" blade width
10" blade length
96 lbs.
Product Manual
| | |
| --- | --- |
| | 10" blade |
| | Reversible, double-sided blade |
| | 22" depth |
| | High-strength steel construction |
| | Corrosion-resistant powder coat finish |
| | 3-point category 1 connection |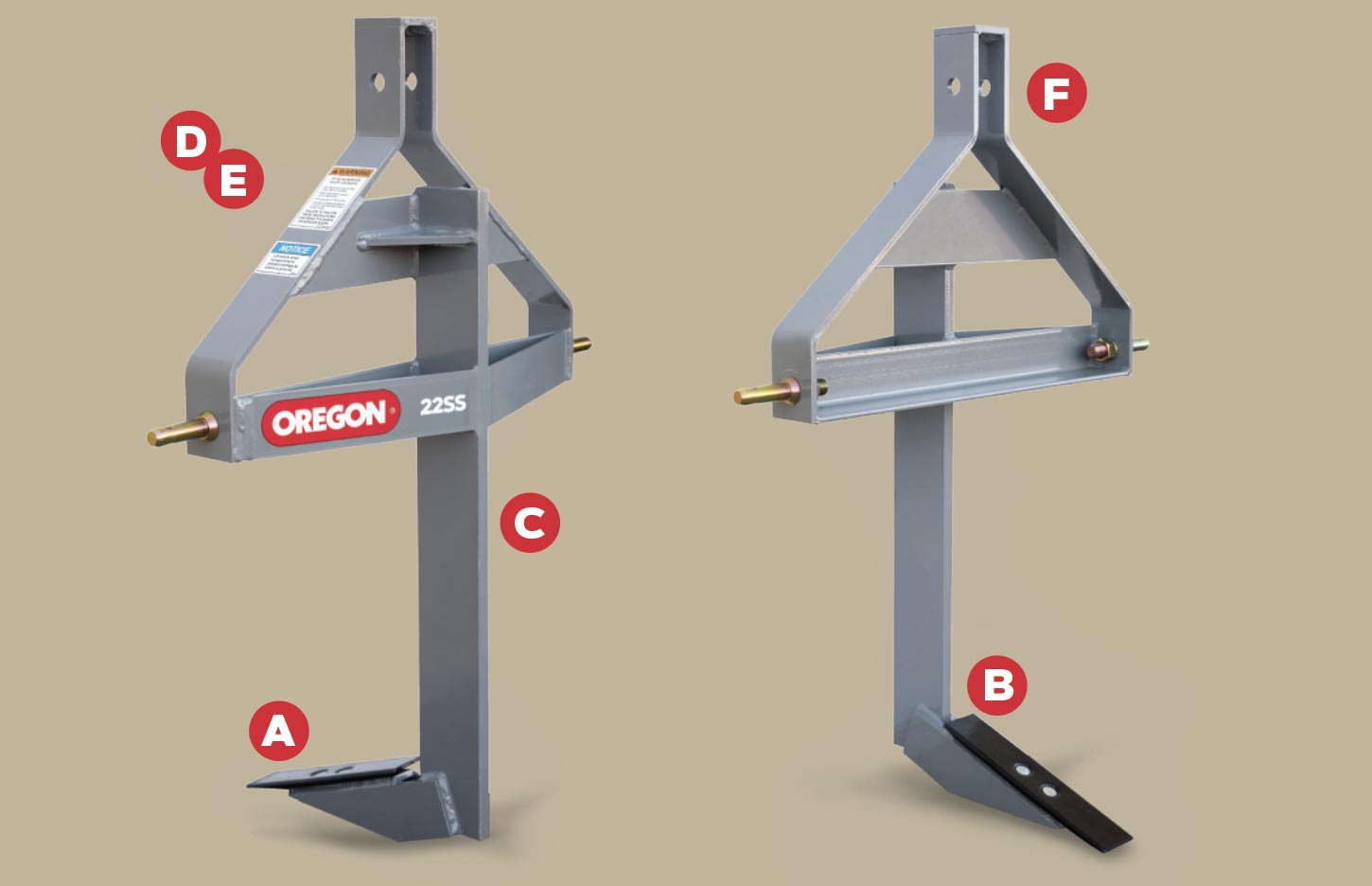 Frequently asked questions
Q: Are there replacement parts available for wear items?
A: Yes, there are replacement parts. See manual for details.

Q: What is the minimum HP required to use this Subsoiler Plow?
A: It is recommended that your tractor have a minimum of 18 HP in order to use this product.

Q: Is the depth adjustable?
A: While the unit itself is not adjustable, by using the tractor hydraulics you can adjust the depth.
Q: Can this product be used in reverse?
A: No

Q: Is the Breaker V-blade and the Subsoiler blade interchangeable?
A: No

Q: Can you trench with it?
A: No, the Subsoiler Plow is designed to break soil and is not recommended for creating trenches.